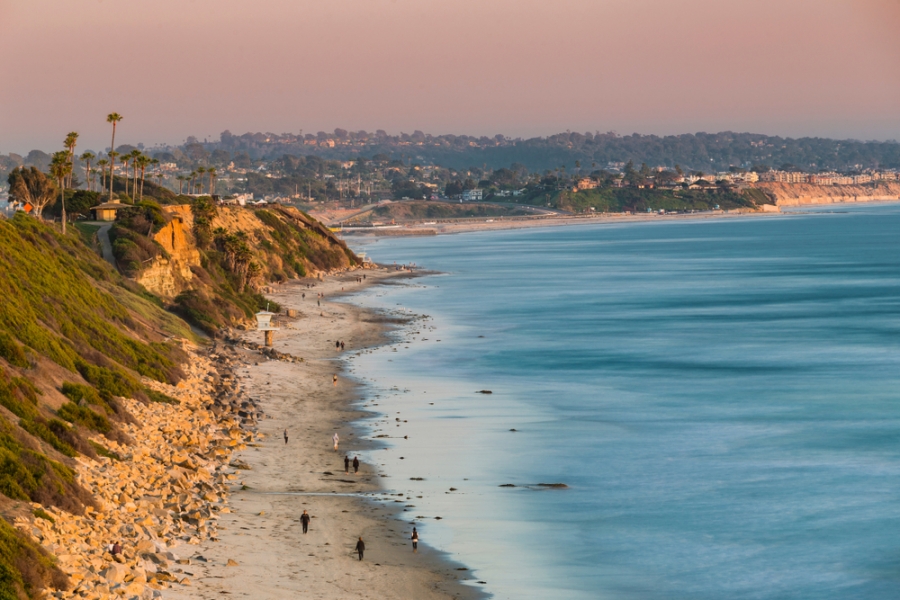 位於美國西岸的加州(California)是全美第三大州,外觀細長,開車從南到北要花6個小時左右,孕育出各自的產業與民情。北方加州除矽谷外,還有「霧城」之稱的舊金山,指標性的跨海金門大橋(Golden Gate Bridge)就位於此;南加州則是影視名人的集散地,環球影城、迪士尼、好萊塢,其中洛杉磯多元共融的人文氛圍比景點還豐富。如果想一路從北玩到南,一定要開上加州一號公路,你將在山海之間穿梭。本期Travel,讓我們跟著土生土長的加州人Nick,來一趟縱貫加州的旅行。
Down to不是要你往下,加州俗語這樣說
1. NorCal 北加州
2. SoCal 南加州
3. The 1/PCH(Pacific Coast Highway) 加州一號公路
4. dude; bro 老兄
5. hit the beach 去海灘嘍!
6. catch some rays 曬點太陽吧!
7. going up 往北邊走
We're going up to LA for dinner with a friend.
我們正要北上洛杉磯,跟一個朋友吃飯。
8. down to 往南邊走
We're going down to San Diego for the weekend.
這個周末我們要往南去聖地牙哥。
9. Shoobie 在海灘穿鞋的人(泛指不懂海灘文化的遊客)
Don't be a shoobie, its embarrassing!
來海灘別這麼俗,很恥耶!
10. F.O.B. (fresh off the boat) 很「菜」的外地人,唸/fɑb/
Look at this F.O.B. over here who doesn't know how to order food.
你看這個菜鳥不知道要怎麼點菜。
舊金山- 洛杉磯=台北塞車到高雄
The geography of California should be viewed as a vertical line, up and down, north to south. Californians divide the state into two halves, Northern California and Southern California, often referred to as NorCal and SoCal. While there are cultural, sport, and local rivalries between the two halves because of how different they can be, we are all Californians and love our state. To give you some scale, it takes approximately six hours to drive a car from San Francisco, the famous northernmost city in the state, to Los Angeles in Southern California. It helps to think of the distance as a bit farther than Taipei to Kaohsiung.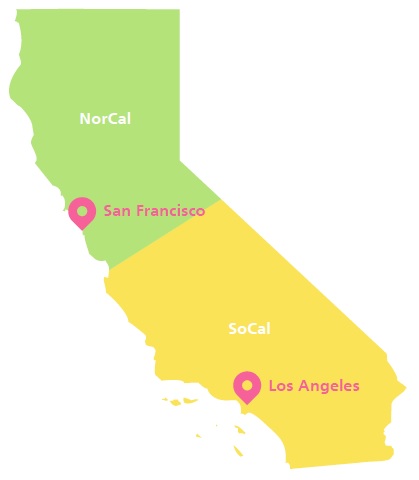 被海包圍的北方霧都:舊金山
If we begin in the north, San Francisco stands as the most well-known destination, sitting as the focal point of the Bay Area, which includes San Francisco, San Jose, Oakland, Fremont, the Silicon Valley area, and many other towns/cities. Flying into San Francisco International Airport (SFO) will put you about 30-minutes south of the city but right in the middle of the Bay Area. The city is quite unique with its world-famous Golden Gate Bridge, foggy weather, rolling hills, and an amazing variety of world cuisines. This is an ocean town with the Pacific to its east and the SF Bay to its west, so make sure you bring some warm clothes, even in the summer months.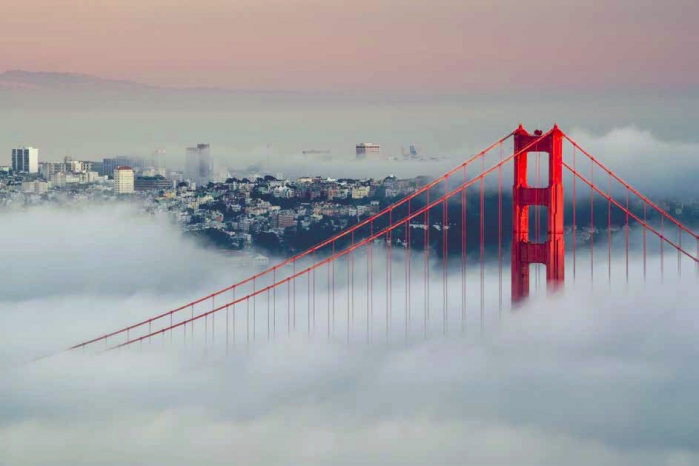 NorCal這樣玩
1. Fort Point National Historic Site for a view of the underbelly of the massive Golden Gate Bridge while walking through a 150-year-old military fort
參觀金門大橋下的波音特堡國家古蹟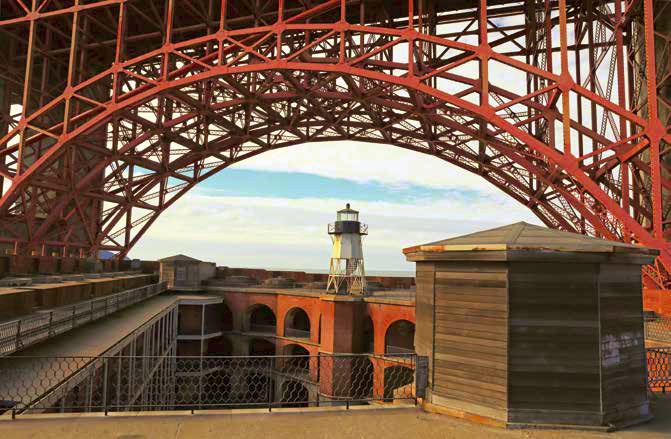 2. Burritos in the Mission District
品嘗教會區的捲餅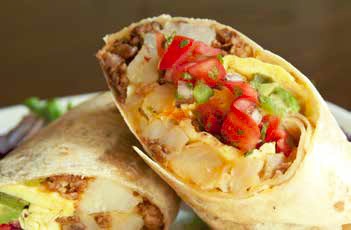 3. Strolls through the University of California Berkley campus in East Bay
在加州大學柏克利分校漫步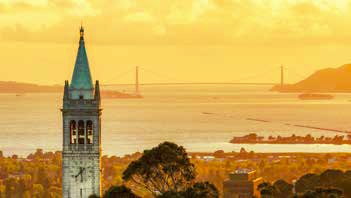 4. Experiencing Northern Californian forests in Muir Woods National Monument
體驗穆爾紅木森林國家紀念保護區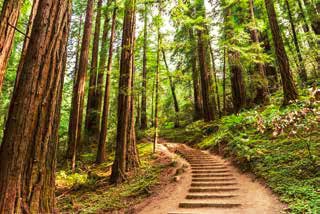 5. Views of downtown at night from Christmas Tree Point at Twin Peaks
觀賞雙子峰的夜景
山海間的交通命脈:加州一號公路
While the drive is long, I always recommend, if possible, driving down Highway 1 which snakes along the insanely gorgeous coastline of California down to the south. This longer but more rewarding drive will take over 8 hours and you will go through some small towns with various attractions you should definitely stop to see. If starting early and ending late, it can be done in a single day. Most of central California between the Bay Area and Los Angeles is sparsely populated but home to some of the most beautiful nature America has to offer. Specifically, Big Sur National Park, about two hours south of SF, is my favorite place in all of America.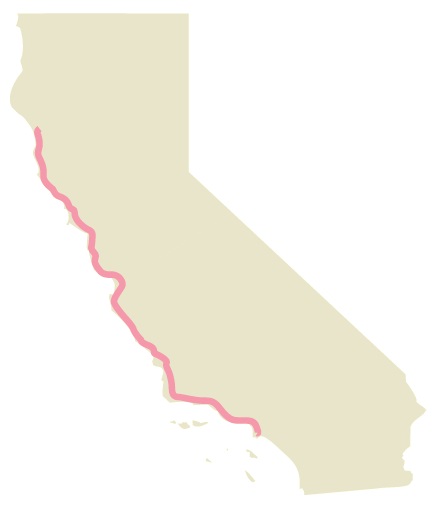 名人、海灘、異國文化=洛杉磯
After a few hours, you will arrive in another gem of California, Los Angeles. While this city is known for horrible traffic and some pollution at times, the positives greatly outweigh the negatives. First, I will recommend being prepared to either drive yourself or call Uber/Lyft to get from one place to another. LA is very spread out with sometimes up to an hour drive between places you may be visiting, and the public transportation is limited and not very clean/safe, depending on who you ask (none of my friends nor myself take public transportation in LA; I'll leave it at that). If you have a ride, the spots to visit are endless, some of my favorites being the beach towns like Malibu, Santa Monica, and Abbot Kinney as well as the different neighborhoods around West LA.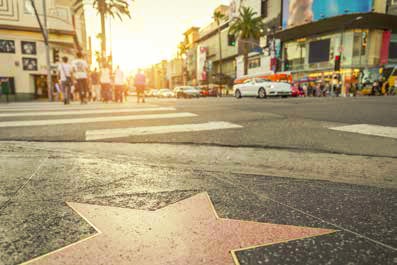 The mixed culture in Los Angeles gives you endless options for authentic and fusion cuisine from around the world, the most famous being Mexican food (tacos, burritos, nachos, etc.). There is also a great supply of Korean food in Korea Town (west of downtown and has been thriving with Korean Americans for over 45 years) and endless famous establishments that were favorites of 1940s and 50s Hollywood celebrities like Marilyn Monroe and James Dean (check out The Rainbow, Canter's, and Formosa Café for some classic American food).
SoCal這樣玩
1. Eat tacos from the truck at Sonoratown (there are many options for Taco Trucks)
別錯過索諾拉鎮的墨西哥捲餅餐車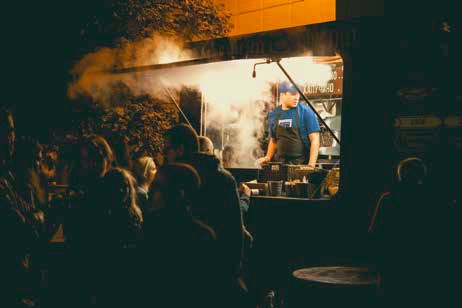 2. Watch the sun set over downtown at Griffith Observatory
捕捉格里斐斯天文台的日落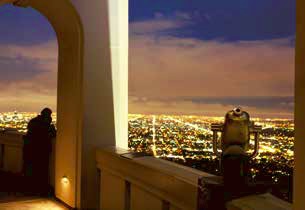 3. See a priceless art collection and amazing view at the J. Paul Getty Museum
走訪蓋蒂博物館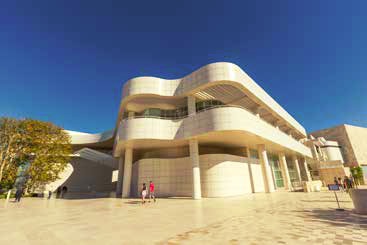 4. People watching, street performers, and weirdos on the Venice Boardwalk
在海濱大道觀看街頭表演者和各式各樣的人群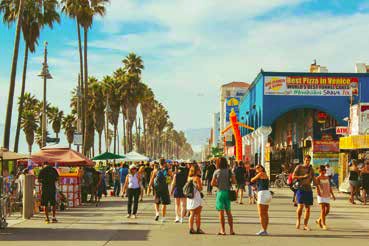 都市之外:藏在加州鄉間的富饒
Here we have highlighted the two most famous cities in California, but one of the best aspects of California is how many small towns there are for you to discover. The surrounding and outlying cities/towns near these cities can be just as or even more exciting, depending on your style. Some small towns worth seeing are Santa Cruz and Monterey just south of SF, Santa Barbara two hours north of LA, and San Diego, which is not really a "small town", rather a medium-sized city with attractions like Sea World, the Safari Park, and Gaslamp District. Additionally, things you can do almost all along the coast of California (which is over 1,350 km) include going on a whale watching tour, learning how to surf, catching some rays on the beach, and eating some awesome seafood.
---
本文摘錄自一張圖搞懂 美劇無字幕料理 2019年02月號
訂閱雜誌

世界公民文化中心是一所兩年制英語學院。
以「英語島學程」獨有的一對一教學和國際商業趨勢同步的團體討論課程,幫助企業人士善用英語整合能力,達成個人和企業國際化的目標,為高科技與國際跨國公司仰賴的商務英語學習機構。
按這裏,改變英文,就改變人生